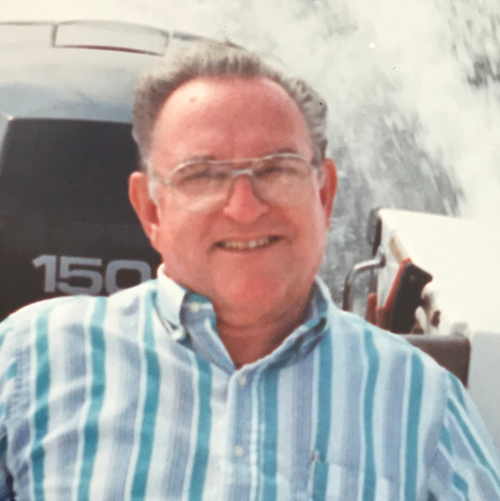 Kenneth was the son of the late Kenneth Cecil Brown, Sr. and Georgia Hill Brown, born on January 23, 1932 in Atlanta Georgia. He graduated from Hillsborough High School in Tampa in 1950 where he met his bride, Jeanne Brady. They were married for 66 years.
Kenneth spent 15 years in the National Guard and worked until he retired in the coffee service business, owning two of his own companies. After retiring, they moved to Tampa Bay Golf and Country Club, where he enjoyed golf and his neighbors. For the last 7 years, they were blessed to live on the family property of Robin and Dennis, where they enjoyed much quality family time.
He is survived by his Children Gay Buckley (Kevin) and Robin Hujar (Dennis), his sister Barbara Logie, his grandchildren Gary Walls (Sharon), Kevin Michael Buckley (Tina), Kelly Buckley, Jenni Yustis (Francisco) Justin Buckley and Kelly Flores (Porfirio) as well as 11 great-grandchildren.
Kenneth was a wonderful man that was loved by all and never met a stranger. He was always there with a joke or story and his absence leaves a huge void in our lives but his memory and legacy will never leave us.
A drive through visitation will be held on Saturday, May 16, 2020, from 6 PM – 8 PM, at 2603 Brucken Road, Valrico, FL 33596.
In lieu of flowers, donations can be made to Metropolitan Ministries Tampa.
A Celebration of Life was held via Virtual Memorial Gatherings at 4 PM EDT on Sunday May 17, 2020.
Sign Our Guest Book
To sign the guest book, please post your memories, comments or thoughts in the comment box below. When you post your comment you will be prompted to add your name. Your entry will be approved by a moderator before it appears on the page. Please note that your comment will not appear when you post. Please allow time for the moderator to approve your post.