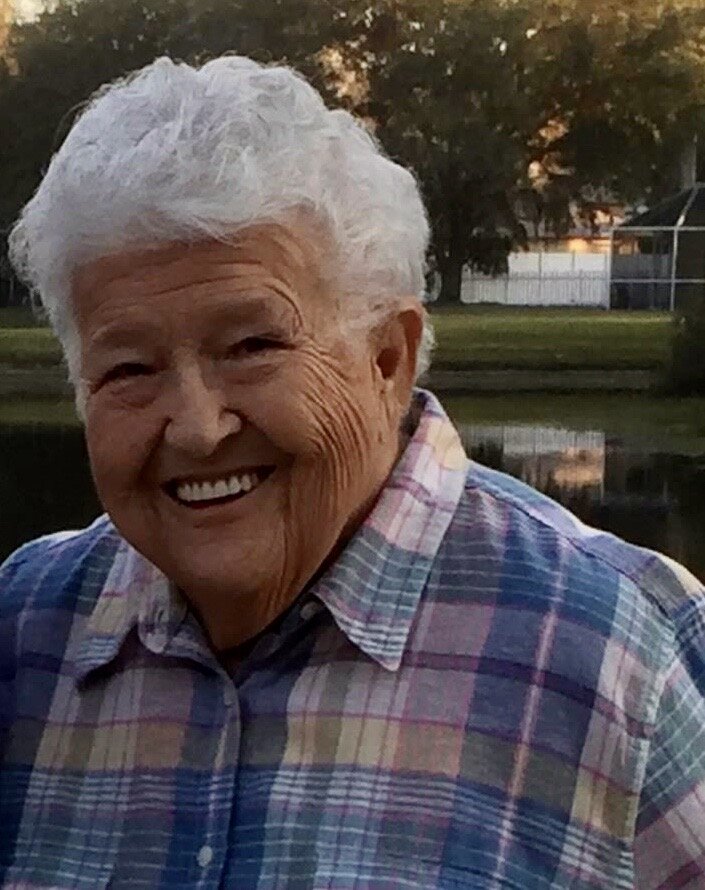 Catherine Ann Gilmartin Born April 15, 1938, of Lutz Florida passed away on August 4, 2020. Cathy was preceded in death by her husband Peter and is survived by her children Peter (PJ) Gilmartin of Clayton NC, and Deborah Preacher of Lutz, FL, their spouses Linda and James and three grandchildren she adored: Peter Joseph (PJ) Gilmartin of Beckley, WV; Christopher Gilmartin of Orlando Fl; and Jackson (Jack) Preacher of Lutz Fl.
Cathy was a loving mother, grandmother to her children and grandchildren. She cared for all children especially those facing any challenge. She was Den Mother for her son Peter in cub scouts, friend and life coach to her daughter Debbie. Adoring Grandmother to her three grandchildren, she cheered them on to their many accomplishments and swelled with pride at the very thought of them. Cathy was an avid church parishioner, raising her family in the teachings of the church.
She was a charitable and compassionate soul, none pulled at her heartstrings more than those who helped less fortunate children . An avid giver to many charities by mail, it was the Florida United Methodist Children's Home that was most near and dear to her heart. Throughout the year but especially at Christmas, Cathy saw to it that the children were provided for and had presents for all under the tree. It brought genuine joy to her soul to know that these kids were not forgotten or left out.
Her professional life found her wearing many hats, most prominent among them were as a 7 Eleven owner and Pinellas County Sheriff's Department where she ultimately retired.
Family and friends knew the love and compassion that would radiate from Cathy, but kindness did not mean weakness as she was an force in anything she did . Never adverse to work and dedication she met any challenge head on especially the one put forth in the challenge of her illness that would ultimately call her home. Cathy was surrounded by her beloved and loving family until her passing, providing all the reassurance and support for her journey. Nothing gave her greater joy than to be together as a family. God speed Mom, Grandma we all thank you and love you always.
In lieu of flowers a memorial donation may be made in Cathy's name to Florida United Methodist Children's Home.
A virtual Celebration of Life was held on August 16, 2020 at 5:00 PM EDT.
Sign Our Guest Book
To sign the guest book, please post your memories, comments or thoughts in the comment box below. When you post your comment a small window will open you will be prompted to add your name. Please add your name and click on "Comment as a Guest". Your entry will be approved by a moderator before it appears on the page. Please note that your comment will not appear when you post. Please allow time for the moderator to approve your post.